After the "lockdown" the 1. AC Weiden now reopens his rooms in the basement of Max-Reger-Schule for restricted training. (with strict conditions)
At the beginning we want to give especially our weightlifters the possibility to exercise again and to prepare themselves for the upcoming season.
After extensive correspondences and with concessions from the city council as well as the head of the school we worked out a plan to reopen our training rooms.
As our rooms are located in the basement of a public school we are not yet able to return to our normal training situation.
The city council of Weiden and the regulatory agency have accepted our hygiene and usage concept, which determines the underlying conditions for restricted training.
The most important points are as follows:
Only the described and marked areas (Platz 1-7) are available for training!
This means only 7 people will be able to exercise at the same time!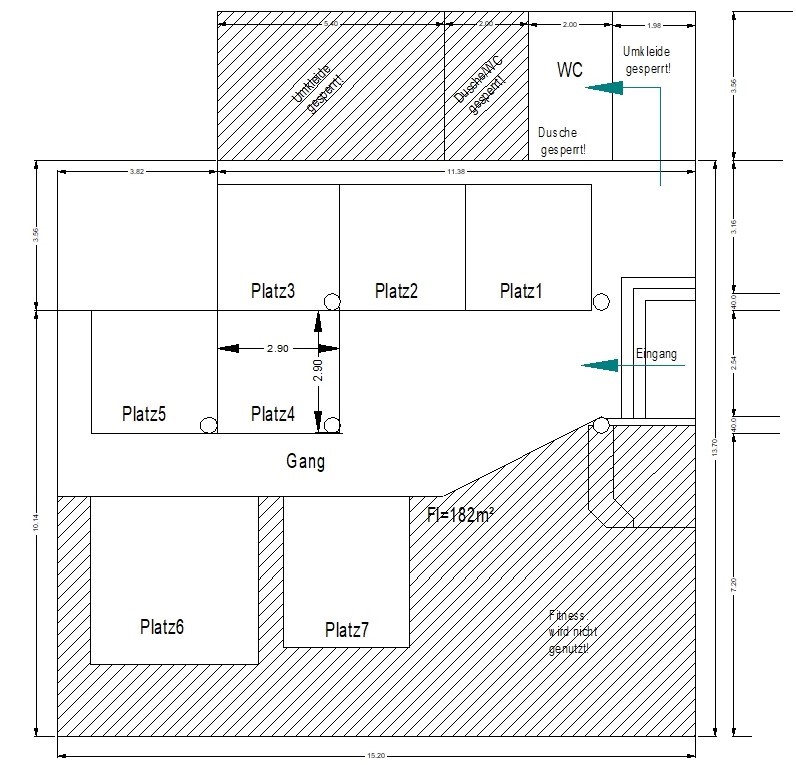 It is currently not possible to use the fitness equipment (machines and dumbbells)!
The locker rooms and the shower rooms are closed!
Each available training time lasts one hour, followed by 15 minutes to air the rooms!
Each participant has to announce his presence by entering his name and the time of his training on our website.
My personal request:
Of course every member of the Athletenclub will have the opportunity to use the given possibilities to visit our rooms. Anyway, as the momentarily available areas are of most use for weightlifting exercises, i am asking everyone for the moment to let the sportsmen go first that are using this kind of workout.
In case you have any further questions do not hesitate to contact me.
Lothar Schemmel
(1. Vorstand)